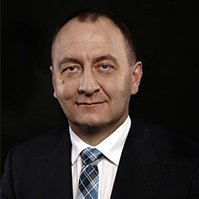 JUDr. Petr Poledne, Ph.D.
Education
Petr graduated from the Faculty of Law of Charles University in Prague in 1995. He also, in the same year, completed a single-semester course in Business and European law in the University of Limerick, Ireland. In 2002 he completed his post-graduate studies in the field of Private Law at the Faculty of Law of Charles University in Prague. 
Membership
Arbitrator at the Arbitration Court attached to the Economic Chamber of the Czech Republic and Agricultural Chamber of the Czech Republic
Vice President of the Supervisory Board of the Czech Bar Association
Member of Commission for the recodification of civil procedure law
Assessor of Disciplinary Senate of the Supreme Administrative Court for proceedings in the matter of judges 
Previous work experience
During his university studies he worked in the leading law firms Kocián Šolc Touška (known as the Kocián Šolc Balaštík law firm since 1995) and Squire Sanders & Dempsey. After graduating from the Faculty of Law of Charles University in Prague (1995) he was a Cooperating Attorney with the Kříž, Bělina & spol. law firm, where he led teams providing legal services to firms such as ČEZ, a. s., Česká pošta, s. p. and Vítkovice, a. s. As a team leader he contributed to the clients' success in arbitration proceedings against the Czech Consolidation Agency (approx. 450 million CZK), ŽDB a.s. (approx. 100 million CZK) and the National Property Fund of the Czech Republic, later against the Czech Republic (approx. 5.8 billion CZK).

Focus
Petr focuses primarily on Commercial Law and court and arbitration proceedings. He is a co-author of the Large Commentary on the Civil Procedure Code (Drápal, L., Bureš, J. et al, Civil Procedure Code. Commentary. 1st edition. Prague. C. H. Beck, 2009). He has extensive legal experience from wide-ranging commercial and investment projects, from the acquisition process for foreign investors in the Czech Republic and from the enforcement of contractual rights in litigation. He has made use of his experience and knowledge in legal due diligence projects for important Czech and international companies as well as in the process of concluding, assessing and amending contracts. Last, but not least, he has considerable experience with telecommunication law, postal law, energy law and privatisation regulations. He also has extensive experience from legislative activities. He has prepared the conceptual and technical aspects of, for example, the amendments to the Civil Procedure Code (the section concerning the enforcement of decisions), the Public Service Company Act, the Act on the Assets of the Czech Republic and its Representation in Legal Relations and the comprehensive amendment to the Act on Postal Services and on amendments to other acts (the Postal Services Act).
Specialisation
Litigation (court and arbitration proceedings)
Energy industry

Commercial Law 

(Contractual and Corporate Law)

Telecommunications
Civil Law