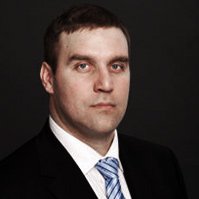 Mgr. Martin Rotta, Attorney
Education
Martin Rotta graduated from the Faculty of Law of Charles University in Prague in 1998. In 1999 he completed a single-semester fellowship at the Faculty of Law at the University of Passau, Germany.
Membership
He has been registered in the Czech Bar Association's list of attorneys since 2002.
Previous work experience
During his studies he began working as a Junior Attorney at Kříž, Bělina & spol. in the autumn of 1998. From 1 January 2002 to 31 March 2011 he worked in this office as a Cooperating Attorney and participated in several projects to provide legal services to companies such as ČEPS, a.s., ČEZ, a. s., Vítkovice, a. s., Česká spořitelna a.s. and Kongresové centrum a.s.
When practicing law on his own he has provided legal services to, for example, investors with regard to the privatisation of hospitals in the Central Bohemian region.
Focus
Martin Rotta specialises in Commercial Law, especially Corporate Law in addition to contracts.In terms of Civil Law he focuses primarily on the areas of real estate law and legal relations in construction and development. He also specialises in providing legal services in the area of health care. He applies his legal experience in the process of privatising health-care facilities and when providing comprehensive legal services to health-care service providers that operate health-care facilities, which does not only include the areas of Medical and Commercial Law, but also labour issues and collective agreements.He also represents clients in litigation in the aforementioned legal fields.He acts as a counsel for the defence in criminal proceedings
Specialisation
Commercial Law (Contractual and Corporate Law)
Mergers, acquisitions, transformations
Medical Law
Civil Law, Real Estate
Litigation (court and arbitration proceedings)
Criminal Law