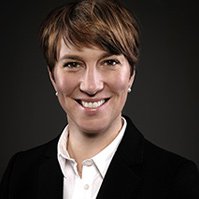 Mgr. Zuzana Šafránková, Attorney
Education
She graduated from the Faculty of Law at Charles University in Prague in 2007.
Membership
She has been registered in the Czech Bar Association's list of attorneys since 2011.
Previous working experience
Upon the completion of her university degree she joined the Liška&Sabolová law firm, which cooperated closely with RSM TACOMA. As a Junior Attorney she focused primarily on transformations of business corporations, Corporate and Bankruptcy Law and the representation of clients before the courts. Since completing her bar exam she has been working as an independent attorney. Since 2013 she has been cooperating with the Acorus institute, which helps the victims of domestic violence. She helps its clients with Family Law and with the rights of the victim in criminal proceedings, particularly with the application of indemnity and non-pecuniary damages from the perpetrators of criminal activities.
Focus
Zuzana Šafránková specialises in Civil, Corporate and Procedural Law. She has experience in the representation of clients in litigation. She is also involved in the recovery of debts from contracts and from their security. She has experience with the process of concluding and reviewing contractual documentation and with the process of acquiring shares in Czech and foreign companies.
Specialisation
Civil Law
Family Law
Corporate Law
Transformations of business corporations